Sign up for our e-newsletter!
Newsroom
New Board Members and Officers Announced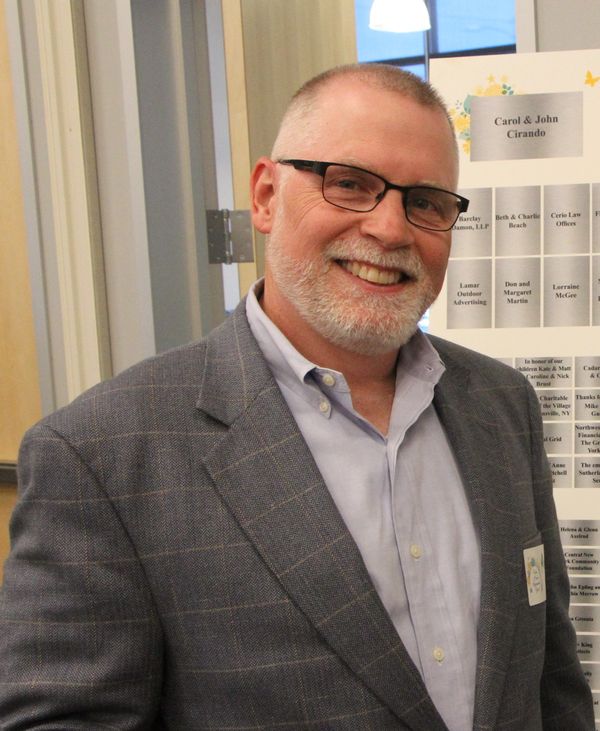 Vera House, Inc. is pleased to announce our new slate of officers for the 2017 Board of Directors. Heading up the list of officers is Board President Mark Fuller (pictured at left), Chief Financial Officer at United Radio, Inc. Farah Jadran, NewsChannel 9 WSYR Reporter and Barbara Karper, LeMoyne College Alumni Engagement Advisor, will serve as Vice Presidents. Richard Maxwell, Vice President and Chief Financial Officer at Barton & Loguidice has been named Treasurer. Patrick Leitgeb, Partner in the Syracuse office of KPMG will serve as Secretary.

New Vera House Board Members that will serve a three-year term commencing January 2017 include: Valerie Cushman, Manlius Branch Manager with Geddes Federal Savings and Loan Association; Otis Deluca, Project Manager with Hueber Breuer; Cynthia Griffin, Program Specialist with the Centene Corporation; John Huhtala, Vice President Middle Market and Commercial Banking with JP Morgan Chase; Sabrina Tipton, Automated Testing Specialist with the Columbian Financial Group and Mike Whalen, Assistant District Attorney, Special Victims' Bureau in the Onondaga County District Attorney's Office.