Sign up for our e-newsletter!
Newsroom
Harvey Weinstein Statement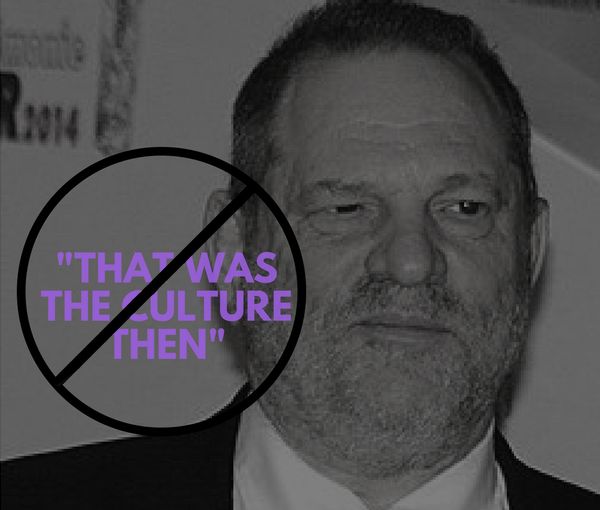 Sex. Power. Privilege. Harvey Weinstein, an influential and prominent figure in Hollywood, used that power and privilege on women who wanted a career in the entertainment industry. He confirmed the notorious "casting couch." He supported efforts to bring domestic and sexual violence issues to the forefront using his role as a Hollywood Executive, while utilizing that same power to sexually harass, abuse, and assault women. As details continue to unfold, we know that this behavior has gone on for decades. Why has it taken this long for people to be believed, heard and empowered to open this Pandora's Box? While sexual harassment in the workplace is far too common the bigger question is this: Why did the men and women who knew of Weinstein's perpetration remain silent until now? The onus is not on the victims/survivors, but on those who knew and looked the other way. We are learning that people in Hollywood at all levels were aware this was going on.
Silence is all too familiar when dealing with people who have influence and power and also perpetrate sexual violence. It has long been the message of agencies like Vera House to end the silence around all forms of sexual violence, including sexual harassment. This includes ending the silence of bystanders. How does this begin? We must believe survivors. We must hold ourselves and one another accountable and look at the ways in which we 'silently' permit sexual harassment. What behaviors and whose behaviors are we ignoring? It's not just about Harvey Weinstein (or Roger Ailes, or Bill Cosby, or Donald Trump, or Bill Clinton). We have to change the cultural norm as evidenced by Mr. Weinstein's initial statement, "the rules and culture in the workplace were different in the 60's and 70's; that was the culture then." Unfortunately, for many survivors it's the culture now, unless we change it. We also know that males and people of all genders are targets of sexual harassment and assault, this too is part of the current culture. People of all ages must be listened to and heard, we must use our power and privilege to end all forms of sexual violence.
If you or your agency is interested in learning more about preventing and addressing sexual harassment, please contact us at (315) 425-0818. Vera House is available to provide educational training to schools, businesses and organizations on how we can create a new norm to end abuse.
Let us all pledge to never commit, support or remain silent about sexual violence. Are you with us? http://www.verahouse.org/give/sign-our-pledge
- Executive Director Randi K. Bregman and the staff of Vera House, Inc.