Sign up for our e-newsletter!
Newsroom
April is National Sexual Assault Awareness Month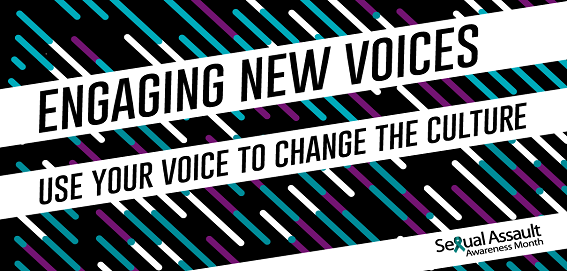 April is Sexual Assault Awareness Month and is nationally recognized to raise awareness about sexual assault and how to prevent it. This year, the National Sexual Violence Resource Center will focus on involving coaches, faith leaders, parents, Greek Life, and bystanders with preventing sexual assault. Many groups know about sexual assault and believe it is a problem, but they don't know how they can help. The NSVRC hopes to help these new voices begin to talk about preventing sexual assault. Learn more HERE.
In recognition of Sexual Assault Awareness Month, Vera House is proud to host the Clothesline Project April 24 – 30 at Destiny USA. More than 300 shirts will be on display, each bearing an individual message that conveys the impact of sexual violence.
Vera House is committed to providing individual and group counseling for survivors of sexual assault or rape, and their family members. Counseling is available for women, men and children. To learn more about our services, please click HERE.
We also have resources available to learn more about sexual assault. Please visit our web pages listed below:
Follow us on Facebook, Twitter and Instagram throughout the month of April for more information and updates on Sexual Assault Awareness Month activities.